One of the busiest and most populated cities in the world, it's hard to imagine just how crowded it is in Delhi without seeing it for yourself! Despite the millions of people, Delhi is an impressive place that you should spend several days in at least, exploring the main sites such as the Red Fort and Humayun's Tomb. After your senses have been overloaded, you'll probably be craving somewhere more peaceful and scenic, and Goa is just the place! This state in the southwest of India is known for its beautiful coastline and beaches, and has a Portuguese feel to it thanks to being a Portuguese colony for several hundred years. In many ways, Goa doesn't even feel like it's India, as it's more reminiscent of a tropical island, and it's the ideal place to unwind after time in the big city.
Read about:
• Flights from Delhi to Goa
• Train from Delhi to Goa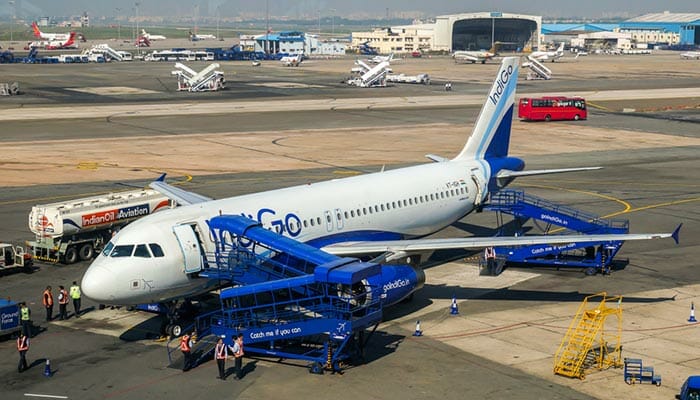 Options for Travel from Delhi to Goa
The route from Delhi to Goa is a popular one, both for foreign and domestic tourism, as Goa is frequented by Indians as well as tourists from around the world. Luckily this means there are a good number of options when it comes to traveling from Delhi to Goa, including numerous flights, trains, and even buses. The bad news is that it's a long way from Delhi to Goa so however you choose to travel, it's going to take a while to get there. Flights are fastest, but even they take about 2.5 hours so this should give you some idea as to the distance. Flying distance is about 1515 kilometers (947 miles), while going by road adds several hundred – it's about 1877 kilometers (1173 miles), while the train takes a very meandering route, covering a total distance of about 2094 kilometers (1309 miles). Although you can get from Delhi to Goa by bus it will take an incredibly long time and we strongly advise against it. Trains and flights are both good options, and we've provided all the details you'll need below.
Flights from Delhi to Goa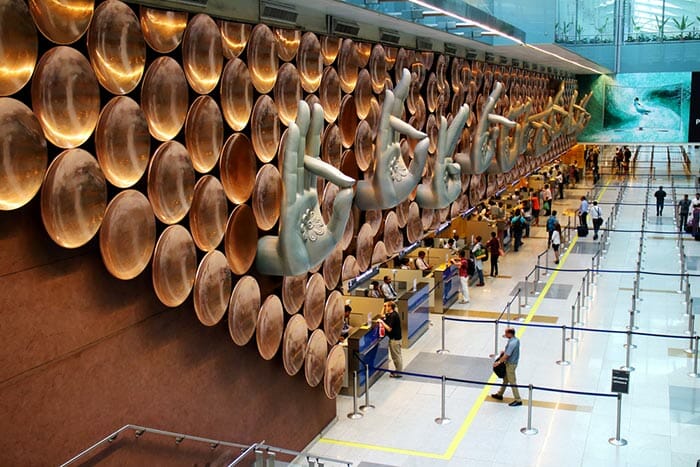 With many popular tourist routes around the world, flights are significantly more expensive than your other transport options. These higher prices can instantly dissuade many budget travelers from flying because the cost becomes prohibitive. However, on the Delhi to Goa route this isn't the case. With so many airlines offering daily flights, there are many to choose from and this always helps to keep prices down. In fact, some airlines are offering tickets on flights for less than the cost of a train, so don't rule out catching a flight!
Traveling from Delhi's Indira Gandhi International Airport there's a selection of both budget and scheduled airlines. As you would expect, the budget airlines tend to have the cheaper prices but do be sure to look at what you're getting for that price as luggage allowances can vary a lot between the airlines. You're going to get the best price by booking several weeks in advance at least, and try to avoid holiday times as Goa is a very popular holiday destination and flights will get booked up well in advance and tend to cost more at these times of the year.
Also being flexible on what day of the week and what time of day you travel can help to save you money. Early morning flights tend to be cheaper than those in the middle of the day, and mid-week should e cheaper than at weekends.
Airlines to choose from include: Air India, AirAsia India, GoAir, IndiGo, SpiceJet, and Air Vistara, all flying from Indira Gandhi Airport to Goa's only airport, Dabolim Airport or simply, Goa Airport. Goa Airport is on the coast and located close to the main area of hotels and beaches, making it easy to transfer to your hotel from the airport. At the Delhi end it will take longer to get to the airport and longer to get through the airport because it's so busy, but there are good transport connections from the city to the airport by using the Metro or taxis.
Despite needing to add several hours to the 2.5 hour flight, flying from Delhi to Goa is still far quicker than taking a train, and with the affordable cost, a flight from Delhi to Goa is a popular choice.
Train from Delhi to Goa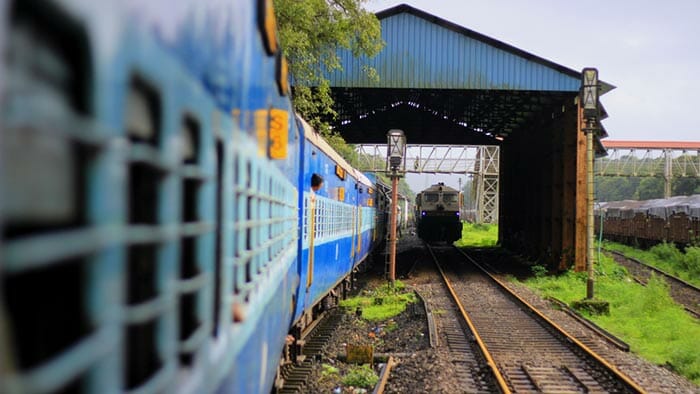 You already know that flying is the fastest way to get from Delhi to Goa, so taking a train isn't going to save you any time and it's not necessarily going to save you any money either. So, why would you even consider catching a train from Delhi to Goa? For the experience!
The train from Delhi to Goa takes over 24 hours. Actual travel times do vary with the different trains, and you should never rely on the railway in India for being on time or arriving when you say it will, as this rarely happens. So, if you're somebody who prefers to plan their time and to know where you will be at exactly what time, taking the train from Delhi to Goa may not be a good idea!
On the other hand, maybe you're in India for longer and you want to make the most of the scenery and the culture; in this case we would recommend the train because you will have plenty of time to experience both. Just be careful as to which class of train ticket you buy as the comfort levels can vary a lot. You don't want to be stuck on an uncomfortable bed for a long time.
Trains are all operated by Indian Railways, and they depart from Hazrat Nizamuddin, in the heart of New Delhi, arriving at Madgoan Junction in Goa. Depending on the train you choose, the travel times are posted as between 1 day and 15 minutes to as much as 1 day 10 hours and 25 minutes, so they do vary a lot. Ticket classes range in cost substantially too. You'll be buying a sleeper ticket from Delhi to Goa and they can include a 2A AC two tier which are air conditioned with sleeping berths across eight bays. 3A three tier berths are roughly the same but have less facilities. The best are the 1st Class AC Sleepers but the price of these can be as much as double the cost of an airline ticket. The cheapest and most basic ticket from Delhi to Goa is SL Sleeper Class. These are basic berths with no air conditioning and are very affordable.
Trains or flights from Delhi to Goa are both good options and, depending on which class of ticket you opt for on the railway, prices between flights and trains can be quite comparable. For the majority of travelers, we would recommend catching a flight because you'll be saving yourself so much time, but, if you're traveling around India and want to take your time, why not buy a railway ticket instead? Both flights and trains can be booked online very easily through the travel website 12Go.asia where you can compare all of the different options in one place.
Did you find this guide useful?
Click on a star to rate it!
Average rating: / 5. Vote count: