Northern Thailand's largest city, Chiang Mai, is a colorful and appealing city that's set in the mountains. Best known for its Old City and a multitude of temples, there is a modern city here too but it's the historic heart where most tourists spend the majority of their time. Surrounded by lush rainforests, you don't have to venture far from the city center before you reach rural villages and a different way of life. After your introduction to the history of Thailand, what better place to go than Sukhothai? Sukhothai Historical Park protects the ruined old city which was the capital of the Sukhothai Kingdom in the 13th and 14th centuries. This UNESCO World Heritage Site is widely regarded as one of the best in Thailand, and the whole site is very impressive, filled with wats and taking up an area of around 70 square kilometers (27 sq mi).
Read about:
• Chiang Mai to Sukhothai by Van
• Chiang Mai to Sukhothai by Taxi
• Chiang Mai to Sukhothai by Bus
• Chiang Mai to Sukhothai by Train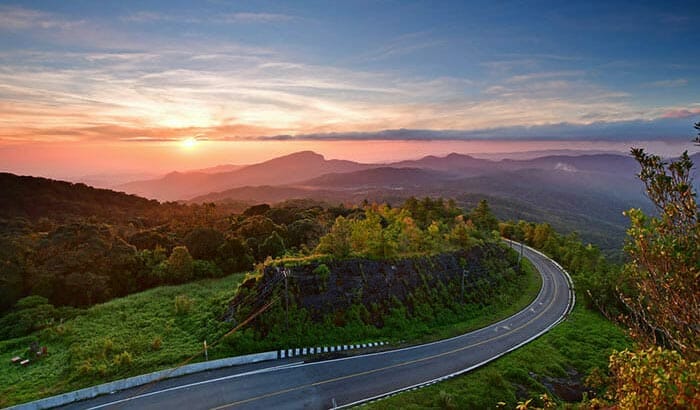 Options for Travel from Chiang Mai to Sukhothai
Sukhothai is about 310 kilometers (194 miles) south of Chiang Mai if traveling by road, and it's a road that does wander quite a lot to the east and west as it makes its way across mountains and through national parks. For this reason, it's an incredibly scenic journey, but one that will take considerably longer than it would if the road were straight! By road, you have the option of traveling by bus, van or taxi, plus you could make this trip by train too. Trains don't get you all the way to Sukhothai itself but they get you most of the way, then you would need to take a bus for the final leg of the journey.
Chiang Mai to Sukhothai by Van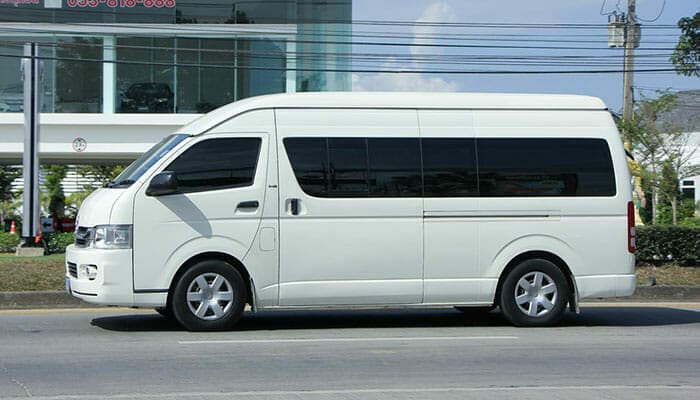 While buses are usually the most popular way to get from place to place in Thailand, they aren't always the best option, but more on that in a minute. Getting from Chiang Mai to Sukhothai, we would strongly recommend looking into vans as they are generally faster than the buses and can handle the mountain roads better because they are smaller. This gives you a more comfortable ride in certain respects, but you could argue that there's less space on the vans so you do sacrifice a little personal space when traveling this way.
The advantages of traveling by van from Chiang Mai to Sukhothai include the affordable cost, the speed, and the fact that you will benefit from a direct service, right from central Chiang Mai into the Sukhothai Historical Park itself. Traveling by van is the only transport option (aside from expensive taxis) that provide you with this direct service.
You can book a van from Chiang Mai to Sukhothai through the travel website 12Go.asia. This van is actually operated by 12Go Travel themselves so this gives you even more advantages – booking directly with them gives you peace of mind because you get instant confirmation and a reliable service, and it's a good affordable option too. The vans can carry nine passengers and they leave once per day from the Suriwong Book Center in Chiang Mai at 8am, dropping you at The Coffee Cup in Sukhothai Historical Park at 1:30pm, so the journey is scheduled to take around 5.5 hours.
Chiang Mai to Sukhothai by Taxi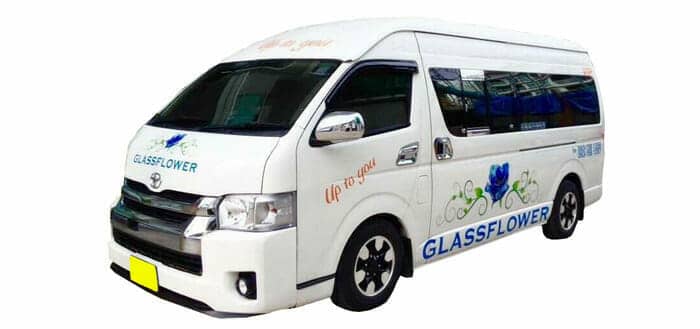 When you book a seat on a van you're going to be traveling with up to 8 other passengers who you probably don't know. But, if you're traveling around Thailand with some friends, or you make friends along the way who want to go the same places as you, booking a private taxi from Chiang Mai to Sukhothai could make financial sense.
If you can travel as a group of nine people, you can book a private van taxi which, when the cost is divided between everyone, works out to be only a few dollars more than the cost of a seat on a regular van. You may wonder why there would be any point in doing this, but it's for convenience and speed. A premium van-style taxi gives you an even more direct service, picking you up from your hotel in Chiang Mai and taking you right to the door of your chosen hotel in Sukhothai and it takes around 4.5 hours with Glassflower, booking through 12Go.
Other private taxi companies could also be considered, such as Jed Yord. They operate a number of different vehicle sizes and have a number of pickup points in addition to hotels in Chiang Mai, but, the fewer people you have in the vehicle, the more expensive it works out per person.
Chiang Mai to Sukhothai by Bus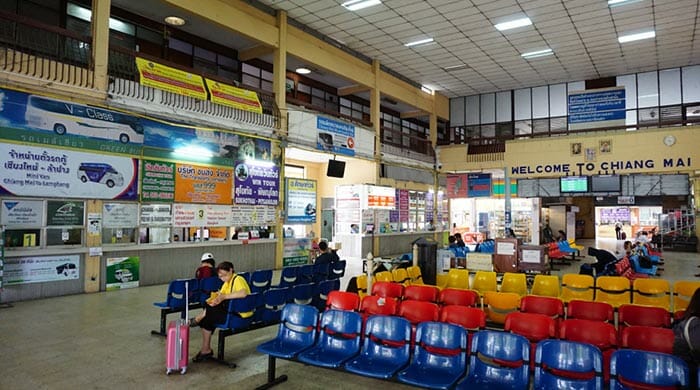 Buses are the cheapest way to get from Chiang Mai to Sukhothai but are not without their problems. None of the major bus companies who operate the modern buses offer this route so it's a bit more challenging to find somewhere online that you can buy tickets. The best plan is to go to the bus station in Chiang Mai and buy your tickets direct. Do bear in mind that the bus you'll be traveling on will be considered to be second class and won't have any luxuries aside from air conditioning. You also need to know that this bus will take you to the new city of Sukhothai, not the Historical park, so you'll then have to make your own way from the bus station, about 1.5 kilometers (1 mile) outside New Sukhothai. This will add time and a little cost to your journey, adding to the 5.5 hours that the bus has already taken to get from Chiang Mai to Sukhothai.
Chiang Mai to Sukhothai by Train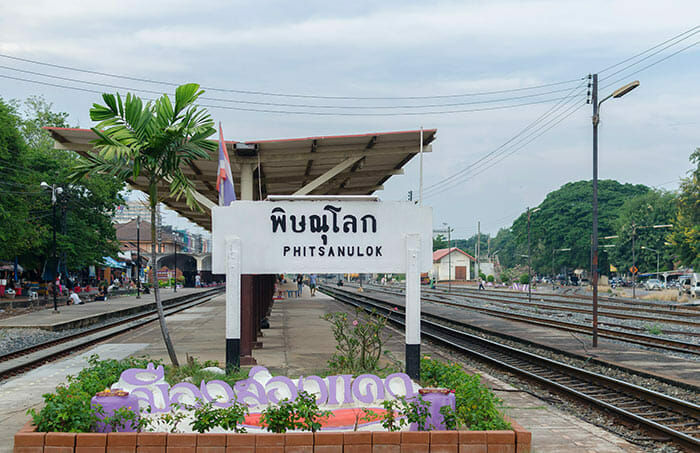 As we said above, a train cannot take you all the way from Chiang Mai to Sukhothai, but it can get you the majority of the way. Traveling by train may seem like an odd choice because overall, the journey time will be longer, and it will cost more than a bus or van, so why would anyone bother with the train from Chiang Mai to Sukhothai?!
Some people just prefer to travel by train around Thailand because it's a pleasant experience. From the train you can get to see some amazing scenery, and the best benefit of the train is that you have more space around you and can get up and walk around, use the washroom, have a bite to eat etc; all things that you cannot do on a bus or a van. So, deciding to take the train is really a matter of personal preference and if you do decide to do it, book a train from Chiang Mai to Phitsanulok – which you can book online through 12Go – then you'll need to take a tuk tuk to the bus station, and then a minibus or to Sukhothai from there, or grab a taxi right from the train station direct to Sukhothai.
With plenty of different options for travel from Chiang Mai to Sukhothai there is something for all budgets, whether you want a cheap and easy option like the direct vans, or you want to take your time and go by train.
Did you find this guide useful?
Click on a star to rate it!
Average rating: / 5. Vote count: