While Bangkok is arguably Thailand's most important city today, Phitsanulok was one of the most important in history and is one of the country's oldest cities. Situated in lower Northern Thailand, Phitsanulok is quite a small city compared to Bangkok, but is equally deserving of your attention. There are many beautiful temples, including Wat Phra Sri Rattana Mahathat, the main attraction, as well as a palace, a great night market, and the Nan River Houseboats. Enjoy a change of pace in this relaxed city that is easy to get from Bangkok.
Read about:
• Flight from Bangkok to Phitsanulok
• From Bangkok to Phitsanulok by Bus
• The Train from Bangkok to Phitsanulok
• From Bangkok to Phitsanulok by Taxi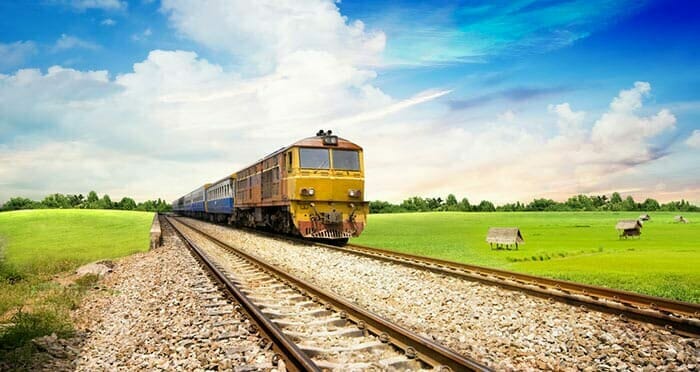 Options for Travel from Bangkok to Phitsanulok
The shortest distance by road from Bangkok to Phitsanulok is around 380 kilometers (238 miles), so it's really not too far from one city to the other. Traveling by road is just one option and you don't have to do the driving yourself as there are regular buses from Bangkok to Phitsanulok, or you can splash out and use a private taxi instead. Flights are another option, getting you there in super fast time, or there are trains, which take about the same amount of time as a bus. Prices vary between all of these options, and we'll let you know which is the cheapest and best way to go.
Flight from Bangkok to Phitsanulok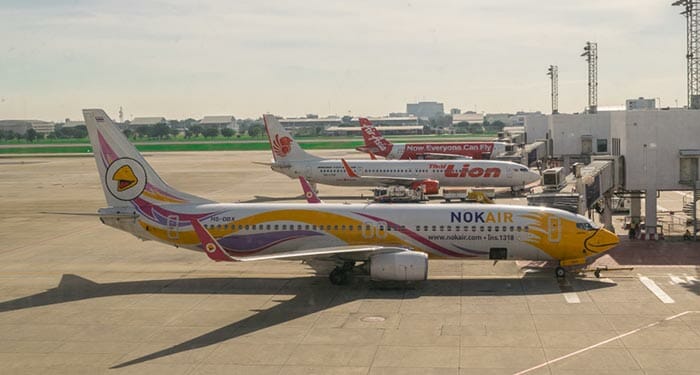 Catching a flight from Bangkok to Phitsanulok is a really great option for a number of reasons. Flying is easily the fastest way to travel, with scheduled flight times ranging between 50 minutes and 1 hour 15 minutes, and, surprisingly, tickets for flights are not as expensive as you might think. Yes, the cheapest option will still set you back roughly double the cost of taking the train, but when you consider that the train is quite affordable anyway, flights are well-priced.
When considering whether to get a flight from Bangkok to Phitsanulok you do need to bear in mind the time it will take you to get to the airport. Flights depart from Bangkok's Don Mueang Airport, which is to the north east of the city center, and there are three airlines you can choose from Thai Lion Air, Nok Air, and Thai AirAsia. Prices are fairly comparable between the three, and they all have several departures per day so there are usually plenty of different flights to choose from. Tickets do not include a checked baggage allowance, so remember this when you're packing! You can also save money by being flexible on the time of day you travel; usually the early morning flights are the cheapest. Take a look at the travel website 12Go.asia for booking flights from Bangkok to Phitsanulok as you will give you search results for all three airlines, making it very easy to compare the prices.
Once you get to Phitsanulok, you'll be arriving at the Phitsanulok Airport, a short distance south of the city center. There are buses into the city or you can take a tuk-tuk.
From Bangkok to Phitsanulok by Bus

The biggest advantage with traveling by bus from Bangkok to Phitsanulok is the cost. This is a very affordable travel option which makes it really appealing to anyone who is traveling on a tight budget. Buses are easily the cheapest way to get from Bangkok to Phitsanulok, but for the cheaper price you end up with the longest journey time: buses take around 6.5 hours to make the trip, departing from Bangkok's Morchit Bus Terminal.
You're likely to find a few other bus companies offering tickets for the Bangkok to Phitsanulok route, but we would recommend booking through 12Go. All tickets they sell are with Phitsanulok Tour, who specialize in this route, and they have multiple departures every day so don't worry about being limited with when you can go. Of their fifteen departures per day, fourteen of them are on Express Buses, and one is a VIP bus. Express Buses should be perfectly comfortable for a journey of this length, but don't expect any services on board. The VIP bus should offer increased seat comfort as well as onboard services such as washrooms, TVs, steward and snacks. Obviously, the VIP buses cost more than the Express ones, but not much more!
The Train from Bangkok to Phitsanulok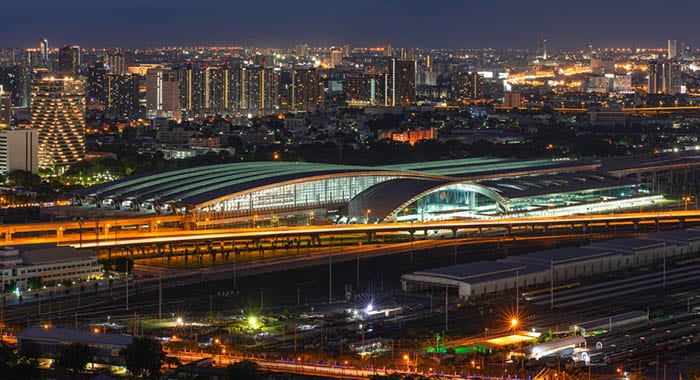 Not all cities in Thailand are connected by the railway, so when you have the opportunity to go by train (assuming you haven't done so before) we would recommend you seriously consider it! Trains in Thailand are not particularly fast, giving you the chance to enjoy the beautiful scenery that's passing you by. Schedule-wise, trains from Bangkok to Phitsanulok take a similar amount of time to the buses, with some being faster than others. The fastest train takes around 5 hours, while the slowest takes about 6 hours and 40 minutes.
Trains are quite a bit more expensive than those affordable buses though, and depending on what type of train ticket you buy, they are even more expensive than flights. You can limit your costs though by opting for 2nd class seats or a 2nd class sleeper. The 2nd class seats are the most affordable way to travel, but if you want to travel in more style and comfort, choose a 1st class sleeper at more than double the cost of a 2nd class seat.
Trains depart Bangkok from the new Krung Thep Aphiwat Central Terminal and arrive at Phitsanulok Railway Station which is pretty much in the center of the city. This gives trains an advantage over flying as you don't have to worry about the time or cost of getting to and from the airport at each end.
For a seamless travel experience, head directly to Gate 4 at Krung Thep Aphiwat. This is where you'll find the main ticket office, the food court, and the departure board. In addition to purchasing tickets at the station, you can conveniently buy train tickets online. Trains to Phitsanulok (Northern Thailand) departs from Platforms 1 and 2.
From Bangkok to Phitsanulok by Taxi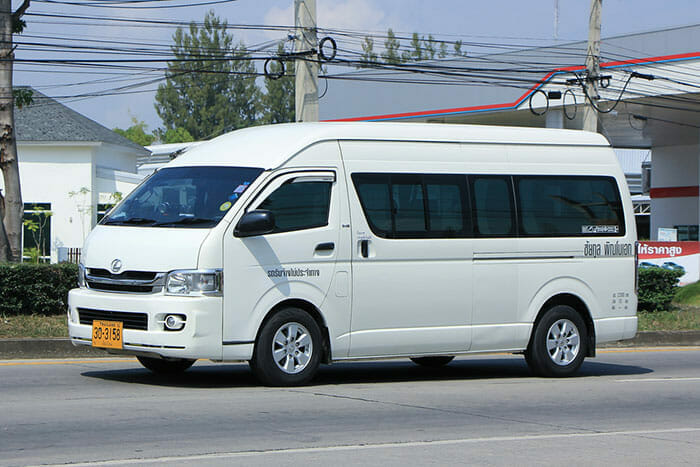 A final option that can be good for groups or families is to travel from Bangkok to Phitsanulok by private taxi. Individually, taxis are the most expensive way to travel, but you're paying for the whole taxi, not just one seat on it. Premium cars, minivans and 9-passenger vans are all available to book through 12Go, using reputable taxi company Thailand Limo by Datum. The 9-passenger van is the most expensive, but if you do have nine people in your group and split the cost, it's actually quite an affordable option. Taxis are convenient too, giving you a door to door service from your hotel in Bangkok, right to your hotel in Phitsanulok.
It's always nice to have lots of options when you're making travel plans, and the route from Bangkok to Phitsanulok certainly has plenty of options. Make your choice depending on how many people you're traveling with and what your budget is, but if you have no preference, the train is always a very good option!
Did you find this guide useful?
Click on a star to rate it!
Average rating: / 5. Vote count: