Start your visit to the Philippines in the country's hectic capital city, Manila. Bustling with people and traffic 24 hours a day, Manila is one of the world's most densely populated cities and also one of the oldest. Despite the busyness, it's a beautiful city in many ways, with its historic Intramuros walled city, churches and forts alongside towering skyscrapers, modern shopping malls and great places to eat and drink. Once you've had your fill of the sights and sounds of Manila, somewhere quieter will no doubt be on the cards. The islands of Palawan are a stark contrast to Manila. This is the least densely populated region of the country and is among the most beautiful in the Philippines with their crystal clear waters, endless blue skies, wonderful beaches, diving opportunities and plenty of places to just sit back and relax.
Read about:
• Manila to Palawan by Ferry
• Flights from Manila to Palawan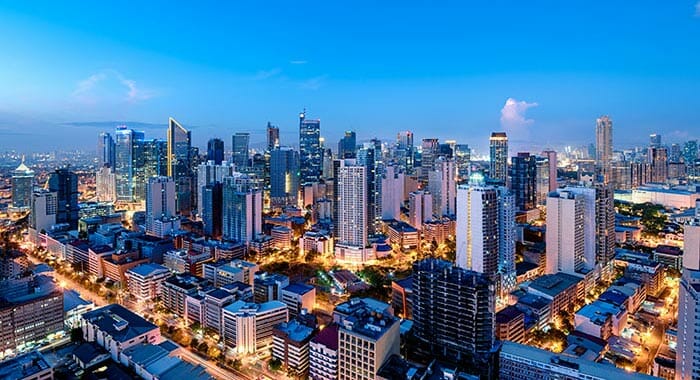 Options for Travel from Manila to Palawan
Traveling from Manila to Palawan is a popular route for tourists, even though it's a considerable distance from the capital to this island paradise. Flying in a straight line from Manila to Palawan is still somewhere around 580 kilometers (360 miles), but if you wanted to get there by land and water, you'll have to add several hundred kilometers to that number. The truth is, you wouldn't even try to get from Manila to Palawan by land and water as the only really sensible option, aside from flying, is to catch a ferry that travels the entire distance between these two destinations. It takes a long time, but it can save you money over flying, and it also saves you the cost of another night in a hotel.
Manila to Palawan by Ferry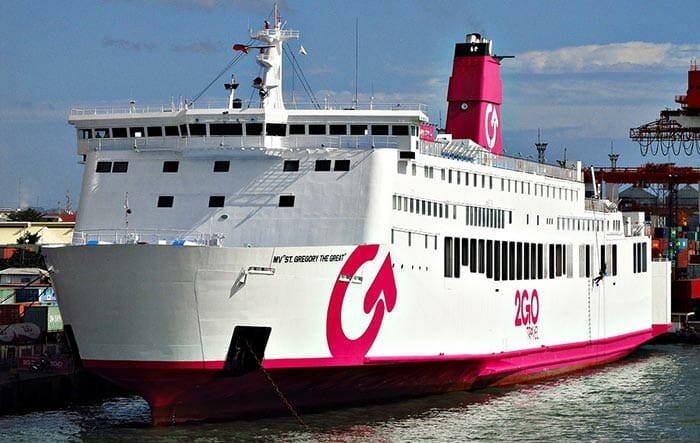 Traveling by water has always had a certain va va voom about it. It's an alluring way to get around, that will generally take longer than most other forms of transportation, yet it's the slower speeds and the chance to relax and take in the scenery that helps to make this such an appealing way to travel.
With so many islands in the Philippines, traveling by ferry is a popular option for both tourists and locals and it's relatively affordable too with a good selection of different ticket classes to choose from. This gives it a greater flexibility than flying, allowing tourists who are on a tighter budget to travel greater distances without breaking their wallet! And, the fact that you are essentially getting a night of free accommodation in the price of your ticket is also helpful, as you won't have to pay for an additional night in a hotel.
Of course, it's the slow speed that is the main disadvantage to getting from Manila to Palawan by ferry. It takes pretty much spot on a full 24 hours, so do bear in mind that this will be an entire day out of your vacation spent just on traveling. Even so, if you have the time to spare, it's a great experience and could be looked at as part of your trip with the chance to sightsee, and socialize with fellow passengers.
Another big disadvantage to traveling by ferry from Manila to Palawan is that there is only one ferry operator doing this route, and they travel just once per week, on a Friday. This could be challenging for some tourists as you will have to plan all of your other travel around this ferry schedule, so it can be quite restrictive.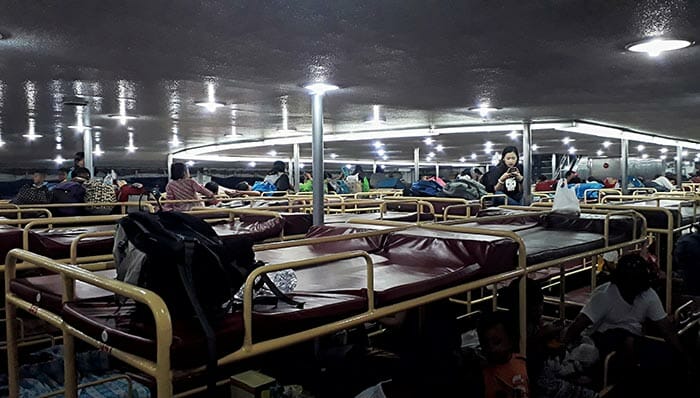 All the problems aside, ferry travel can be affordable and fun. Save the most money and opt for a bunk within Super Value Class. There's no air conditioning here and you'll be sharing a large open space with many other passengers, so there's really no privacy at all. Mega Value Class is a little more comfortable as this does include AC, but for a better level of privacy Tourist Class, or a Cabin for 4 would be a better choice.
The ferry operator is 2GO Travel and you can book your ferry tickets via the travel website 12Go.asia where you can see all of the classes and prices easily before making your decision and booking. The ferries depart from Manila North Harbor at 7pm on a Friday and arrive at Puerto Princesa Port – the main tourist area for Palawan – at 7pm on Saturday.
Flights from Manila to Palawan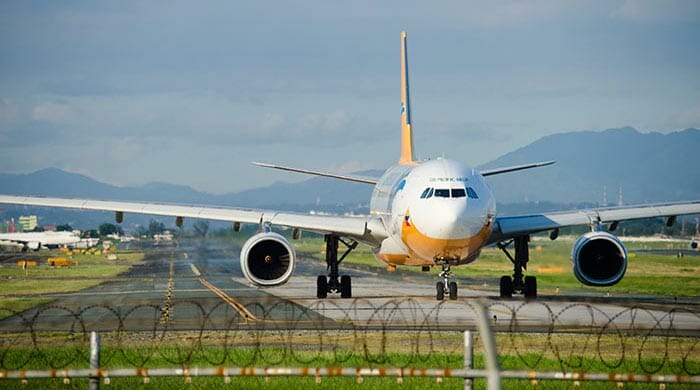 If you're somebody who likes to pick the easy option, then flying is the right choice to get you from Manila to Palawan! Prices are really quite reasonable, even compared to the cost of the ferry, but of course you'll need to remember that the ferry price does include a night's accommodation while flying does not, so add the cost of a night's hotel to properly compare the two prices.
Getting from Manila to Palawan by air takes just around 90 minutes and you'll be departing from Manila's Ninoy Aquino Airport, and arriving at the Puerto Princesa International Airport. There are three different airlines to choose from, each offering several flights per day, so you do have many more options when flying as compared to the once per week ferry departure. The airlines are Philippines Airlines, Philippines AirAsia, and Cebu Pacific with the most departures happening in the morning and several in the afternoon.
Although it will take time to get to the airport from the center of Manila, then you'll have the time it takes to pass through check-in and security and boarding the plane, but this should only add a few hours to your overall travel time. On Palawan, the airport is very close to many of the island's hotels and beaches, so it's quick and easy to transfer from the airport to your hotel, and you'll arrive on Palawan later the same day, ready for a good meal and perhaps some nightlife!
Going by ferry from Manila to Palawan is an experience and can save you money over the cost of a flight and a night's accommodation, but with the extensive time that it takes it's not going to suit everyone. Your choice will probably come down to how much time you have to spare.
Did you find this guide useful?
Click on a star to rate it!
Average rating: / 5. Vote count: