If you follow a vegetarian diet it can be really difficult to find somewhere amazing to eat when you're travelling. Bangkok is a city just bursting with delicious food options, and if you're looking for a vegetarian restaurant in Bangkok, there are plenty to choose from.
We're going to have a look at some of the establishments that serve the best vegetarian food in Bangkok. You can check out what sort of food they have on the menu and how much it's likely to cost you to eat there.
1. Bonita Cafe and Social Club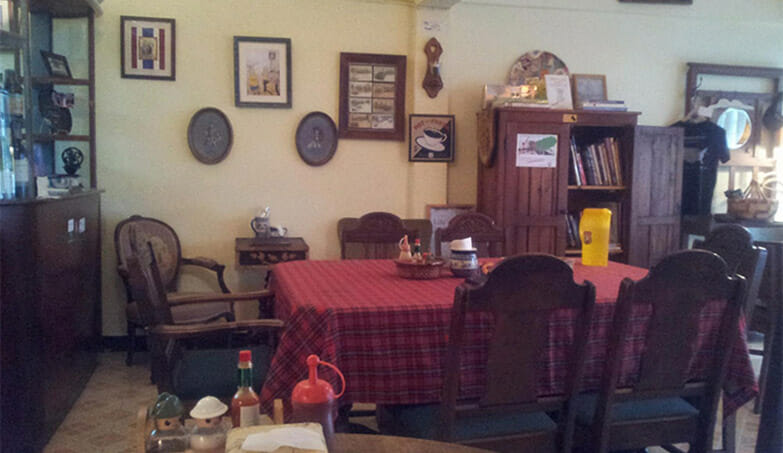 This eatery is actually a vegan café and if you're vegan you will know these can be even more difficult to find than a vegetarian ones. It's not just a café but a gathering place, and it's very popular with travellers who meet here and exchange stories. The café is located at 56/3 Pan Street, Silom, Bangkok. It's open every day except Tuesday, from 11:30am to 3:30pm and from 6pm to 9:30pm. The Bonita Café and Social Club has a reputation for its cozy ambience and friendly welcome, as much as it does for its delicious vegan comfort food. The menu, which includes an all-day breakfast, veggie curries, and veggie burgers is affordable even for those on a back-packers budget. You also get the benefit of free Wi-Fi. It's a good idea to book ahead as there are not many tables in the café.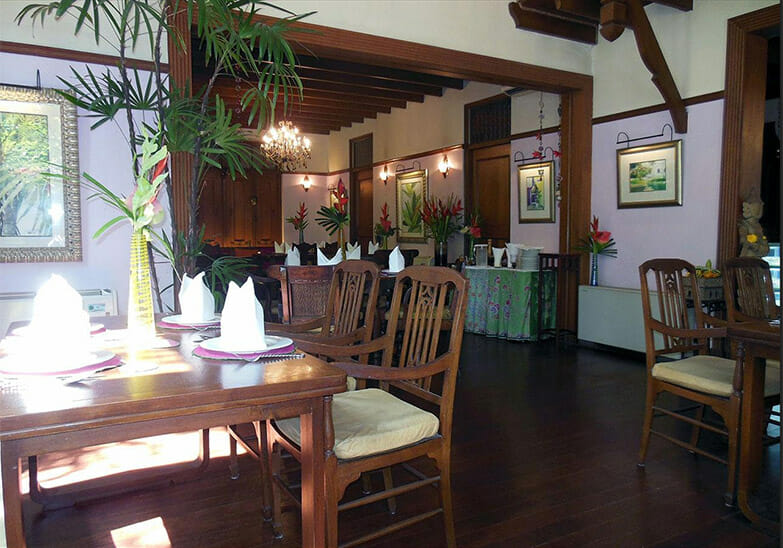 Na Aroon is situated at 65 Sukhumvit Soi 1, Klongtoey Nua, Wattana, Bangkok 10110, in a traditional villa (Ariyasom Villa) that has been passed down through the family from grandparents to the current owners. The villa is also home to hotel rooms on the upper floors with the restaurant situated on the ground floor. The décor is very traditional in style and the ambience is friendly and welcoming. The menu at Na Aroon is mostly vegetarian but they do also serve some fish dishes so pescatarians are catered for though there is no meat on the menu. This Bangkok vegetarian restaurant is open each day from 6:30am to 10pm, with breakfast being the specialty meal of the day. The owners believe in preparing guests for the day ahead with a selection of yoghurts, juices, vegetarian sausage, eggs benedict, vegetarian bacon, mushrooms and sautéed potatoes. Throughout the day you can eat a wide selection of organic food at Na Aroon, including delicious deserts such as apple crumble and bread and butter pudding. Meals at this popular venue cost an average of between 490 and 1,280 baht; you get a wide choice and good sized portions.


This is not just one May Kaidee in Bangkok but three, one of which has a cooking school attached. The emphasis is on healthy, organic vegetarian and vegan food. All of the venues provide the same high quality food that sets your taste buds alight, but they all provide a slightly different experience. The Samsen venue is a small café with only 8-10 tables, where the specialty is fruit juice and salads. At the Oasis you'll have a dining experience on a larger scale; the venue caters for up to 100 people. If you want to try producing, as well as eating meals the May Kaidee at Tanao Road is the place to do so. This is where the cooking school is located, where you can learn such skills as Thai cooking (costs 1,500 baht), fruit carving (costs 1,800 baht) and how to make tofu (costs 1,800 baht).
If you're happy just to eat from a varied menu of delicious vegan and vegetarian Thai food then you won't be disappointed either, the meals at May Kaidee are fresh and delicious at an affordable price. The Samsen venue is located at 3, Soi Sam Sen 2, Sam Sen Road , Wat Sam Phraya, Phra Nakon, Bangkok 10200. The May Kaidee Oasis can be found at Trok Mahan Nope 1, next to Wat Mahan Temple, Bangkok. The remaining venue is situated at 59 Tanao Road, Bang-lam-phu, Bangkok. The Samsen and Tanao Road venues are open from 9am to 10pm every day (you will need to check the times if you want to attend the cooking school). If you want to eat at the Oasis you need to phone +66 (0)89 137 3173 and make a reservation.
4. Mango Vegetarian & Vegan Restaurant and Arts Gallery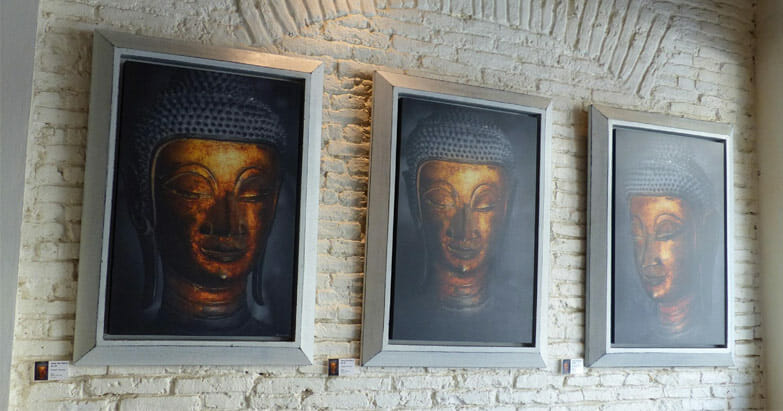 If you're looking for a vegetarian restaurant in Bangkok that provides a slightly different experience, then you may want to make your way to the Mango. Not only do you get to sample the delicious Thai fusion food on offer, but you get to do so while surrounded by some very impressive artwork. The meals are all produced from fresh, high-quality produce and include pad Thai, lettuce rolls, and curries. You don't need to worry about value for money either; the menu prices are at an easily affordable level, and the portions you receive are larger than average. If you want to eat vegetarian food in Bangkok, surrounded by a friendly ambience, then make a stop at Mango Vegetarian & Vegan Restaurant and Arts Gallery, located at 13 Tanao RD Taladyod Phanakorn, Bang Lamphu Traffic Circle, Bangkok 10200.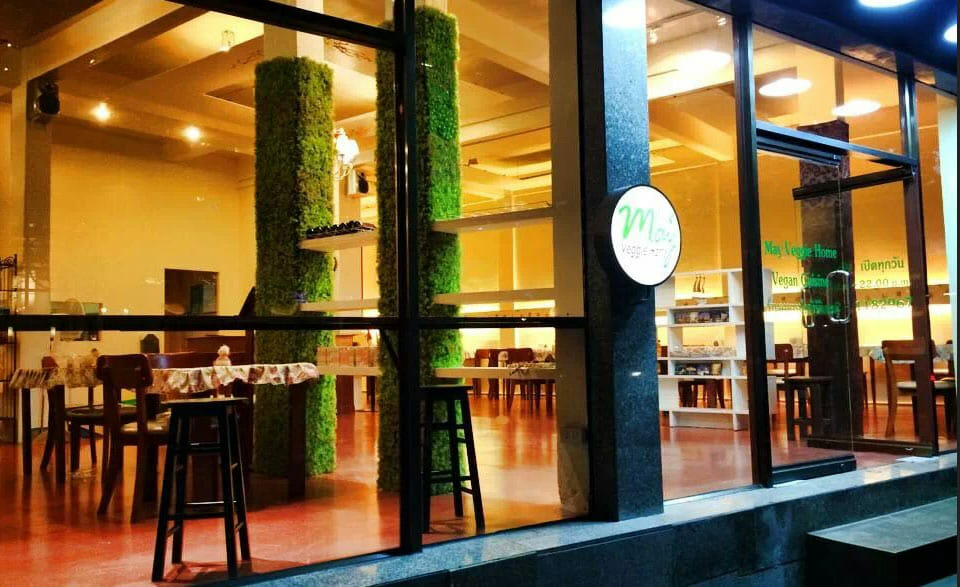 Located at 8/3 Soi Sukhumvit 16 Asoke-Sukhumvit Intersection, Wattana, Bangkok 10110, May Veggie Home offers a welcoming and friendly atmosphere in which to enjoy your meal. The food is all natural, fresh and MSG free. You're sure to find something to appeal to your taste buds, from the varied menu which includes a variety of soups and starters, a hot and spicy section and a recommended section featuring such mouth-watering fare as Nue Num which consists of soft soy meat stir fried with black sesame oil and black pepper. If you like curries there's a whole section on the menu just for you. If you are more of a burger person then May Veggie Home provides some of the best veggie burgers in Bangkok, including the deluxe veggie burger which contains 15 different spices. The menu prices are affordable, 159 baht for the deluxe burger and 149 baht for nue num. May Veggie Home vegetarian restaurant in Bangkok is open every day from 11am to 10pm.
6. Aryaa's Indian Restaurant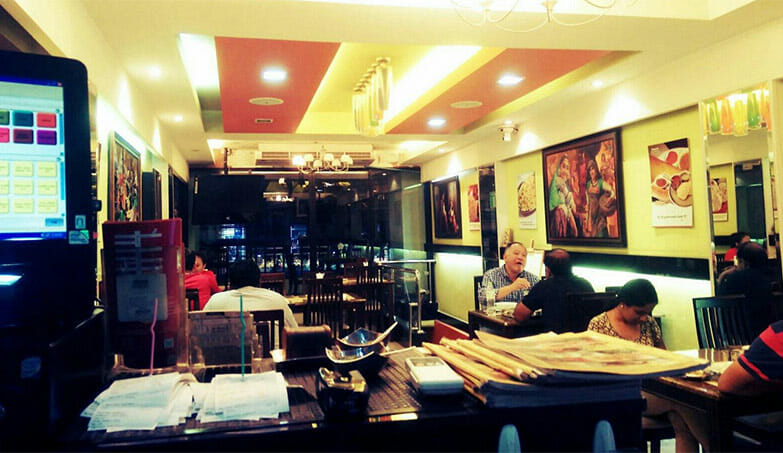 If you're a fan of Indian food, and searching for vegetarian food in Bangkok, then Aryaa's is the perfect place for you. It's an all-day taste sensation, with a breakfast menu that includes Curd Vada (lentil donuts dipped in curd) and Butter Masala Dosa (spicy potatoes stuffed inside a thin rice pancake that is topped with butter). The main menu includes a delicious selection of vegetable curries, Indian breads and salads. There is also a good selection of Chinese cuisine included. One of the great things about this eatery is its central location at Sukhmvit Road, 164/1, Corner of Soi 8 (on Main Road), Klongtoey, Bangkok 10110. Offering tasty food at a great location, Aryaa's Indian Restaurant is open each day from 10:30am to 11:30pm.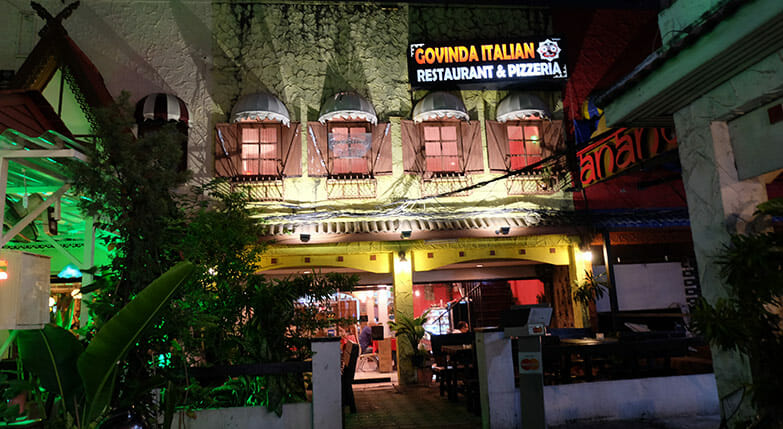 From Indian cuisine to Italian, Govinda is the place to eat if you're a fan of pizza and pasta. That being said, at this venue the risottos, soups and desserts are equally as tasty as the pizza and pasta, and of course there are many vegetarian food options on the menu. Govinda is known for producing excellent home-made pasta, with a selection of fillings. It's certainly well worth giving it a try if you visit this restaurant, located at 65/66 Sukhumvit Soi 22, Bangkok. The ambience is friendly and welcoming, and the food isn't cheap but it's fresh, tasty and expertly cooked. Govinda is open every day except Tuesday from 11:30am to 11pm.
If you're a vegetarian looking for a vegetarian restaurant in Bangkok, we've provided you with a list of some of the best places to eat in the Thai capital. Now all you have to do is pick one and sit back and enjoy your vegetarian food in Bangkok!