At the root of Bangkok's penchant for massage and spa treatments is the traditional belief that massage and herbs should form a vital part of every health and beauty regime. All visitors to the Thai capital can benefit from this belief as you indulge yourself with a simple Thai massage or a visit to a Bangkok spa. Best of all, these massage and spa treatments are so affordable that you really can treat yourself for next to nothing!
So what are your options if you feel like some pampering and relaxation on your trip to Bangkok? There are certainly plenty to choose from among the myriad of shop front massage parlours and more upmarket Bangkok spas. If you're just looking for a traditional Thai massage then you can find a massage parlour on almost every corner, but they aren't all of the same quality.
WHERE CAN YOU ENJOY A TRADITIONAL THAI MASSAGE?
One of the best areas to get a traditional Thai massage is lower Soi Skumvit road where you'll find establishments such as Baan Dalah which has a good reputation. Be prepared if you want a true Thai message as they are very strong. Most masseuses adapt the massage to cater for tourists but it may be best to discuss the strength beforehand, just in case.
If you want to go a little further than a basic massage, this isn't difficult in Bangkok; it's home to a wide range of spas that offer services ranging from full body massage to body scrubs, facial treatments and holistic therapies. It's worthwhile checking what's on offer and planning your day beforehand so that you can get the best value for money. So if you're looking for a Bangkok spa where should you go? We've chosen a selection of the best for you to check out before you book.

For something completely different, why not try floating. If you haven't experienced the delights of being able to float you may wonder what all the fuss is about. You just simply float in a tank in which the water is treated with Epsom salts to improve buoyancy. The Float Center does everything it can to enhance your period of relaxation with the provision of specifically designed relaxation rooms where you can prepare for your float beforehand, and think about the experience afterwards.
89/45 Enterprize Park, Bangkao Bang Phli
Sook Sabai Health Massage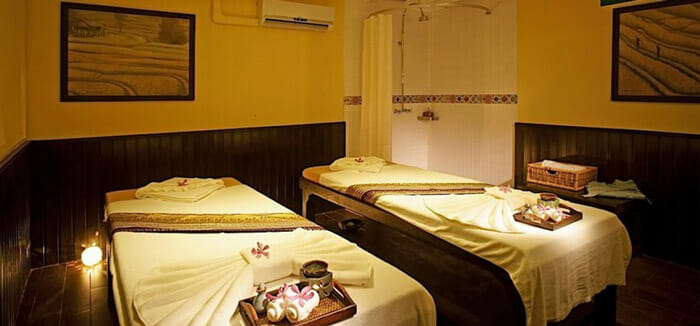 Not the easiest Bangkok spa to locate, but a real gem when you find it, the Sook Sabai has an air of tranquillity about it. Situated in a two-storey complex it has a traditional feel, with historic décor. It's also a vast establishment with spacious treatment rooms. For those who like their coffee, the Sook Sabai spa package menu includes a mocha body scrub and an aromatic coffee massage. If you want to feel refreshed then you may want to opt for the green tea body wrap and body polish, accompanied by a blend massage.
23/13-14 YJA Building 3rd – 4th Soi Saladaeng 1, Rama 4 Rd
Foot Master @ Sukhumvit 31

If you've been walking around in Bangkok for days then this place is going to be heaven for you. Here you can get an expert foot massage to really rejuvenate your tired and aching feet. For a full pampering foot session you can try out the Foot Master's Detoxifying Foot Spa which helps to improve the immune system, or the Foot Master's Digestive Foot Spa which, as you might suspect, aids the digestive system. Not only will your feet feel good, the rest of your body will too.

A smaller Bangkok spa with a friendly atmosphere, the Mandarin Ginger Spa has a welcoming and informal atmosphere. If you choose a massage off their à la carte menu then you can select a duration of 60, 90 or 120 minutes. The spa has a signature massage with hot oil, as well as offering a Swedish massage, an aromatherapy massage and several others. If you are travelling by car then the Mandarin Ginger has easy parking available.

My Spa has a special package just for men, in case they feel left out when the ladies are being pampered. The package includes a facial, a body wrap and an aromatherapy massage. If you're a guy looking for a Bangkok spa then you'll find there's even a choice as to which version of the package you want at My Spa; sports, cool or grooming. If you check out the promotions page on the website before you book you can make sure you get the best value for your money.
3F Timese Square Building, Sukhumvit Soi 12-14 Sukhumvit Rd

You may be tempted to try and knock a few years off your age if you sample the luxury at Divana Virtue Spa. The spa has two specially designed packages for ladies; "White orchid – krishna" for those who were born in the 80s and 90s, and "Queen of the night" for those born in the 60s and 70s. The former concentrates on making youthful skin glow, whereas the latter inclines more towards anti-aging. If you want to glow at 40 then maybe you can just tell them you're still in your early thirties.

Visit the website of Spa Yuko and you can see it looks a little more traditional and basic than some of the ultra-contemporary Bangkok spas on offer. The list of services isn't as wid
e ranging, you won't get holistic therapies here. If you want a great massage on the other hand, that's a different matter. They have them for all parts of your body from your feet to your head and face. Just take a break and chill out while the experts take the strains from your body using a mixture of oils, powder and herbs.
500/12, Soi Yu-Charone, Asok Dindaeng Rd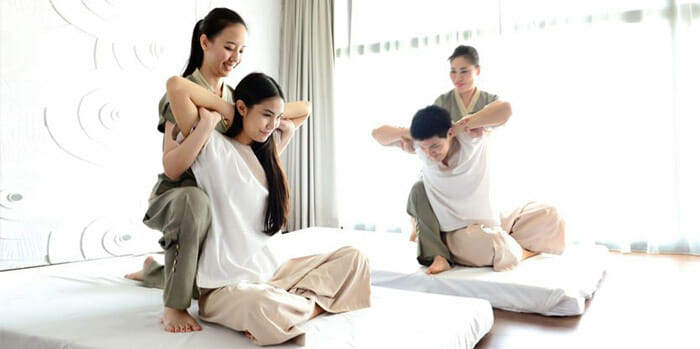 Whether you're staying at the InterContinental Bangkok Hotel or not, this spa is well worth a visit. It's a friendly place to visit and offers a wide range of treatments and activities including body scrubs, Tok Sen Massage, Thai boxing and aerobics. If you want to treat someone to a session at this Bangkok spa then you can purchase a gift certificate for them at the spa reception desk. Oh, and why not end your visit to the spa with a soak in the Jacuzzi looking out across the Bangkok vista from the 35th floor? It's very memorable.
InterContinental Hotel, 973 Ploenchit Road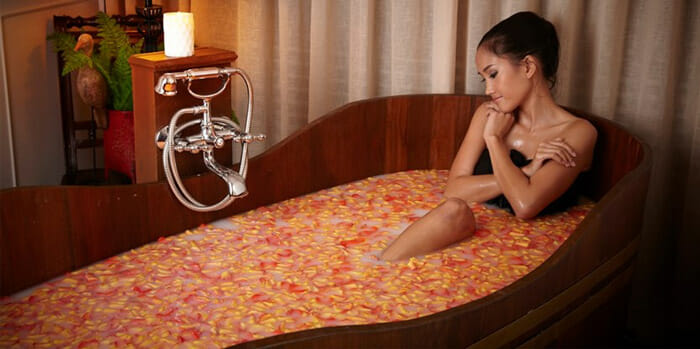 This spa includes the nutrient rich royal jelly in many of its treatments. If you want to relax after a busy few days exploring Bangkok, then you might like to try the royal jelly package which includes a body scrub, facial , massage and bath, as well as during-treatment and after-treatment healthy snacks and a meal. The Bhawa Spa is a relatively small Bangkok spa and is situated in its own area of garden, providing a tranquil oasis away from bustling urban streets.
83/27 Witthayu Soi1 (Wireless Road) Lumpini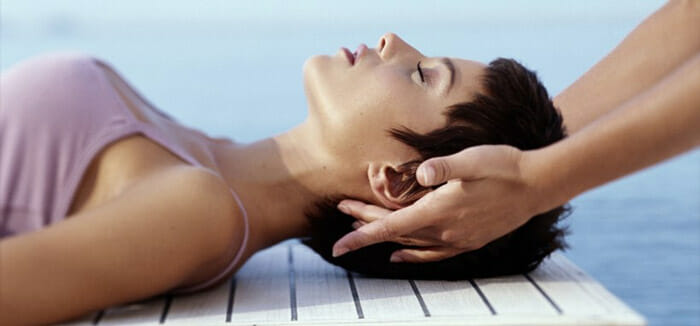 At Omroom the emphasis is on a healthy body and mind. You can take classes in yoga, or opt for a day long Body Talk course which shows you how to get your body in balance without the use of medication. The 60 minute memory therapy sessions are intended to cut the bonds you have with certain memories and relieve you from any resulting stress. These sessions are accompanied by an acupuncture points aroma oil message which helps to fully relieve your tension. As far as Bangkok spas go this one takes healthy body and mind to the next level!
Alma Link Building No. 25 Soi Chidlom
Bangkok is world renowned for being the home of great massage, and it certainly lives up to its name when you visit. Whether you visit one of the smaller massage parlours, or treat yourself at a luxurious Bangkok spa, a muscle soothing massage may be just what you need after a hard day exploring the Thai capital.